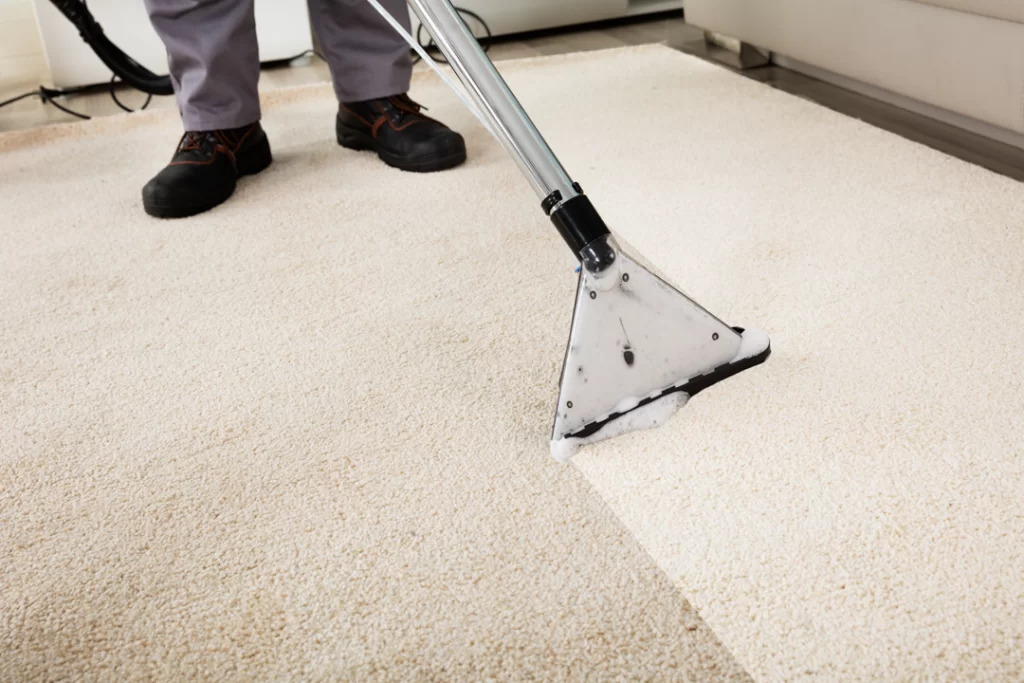 Our carpet specialists are the best in the business. They can get out even the toughest stains and restore your carpets to their original glory. If you've got a pet, you probably know that cleaning up after them is a constant battle. And if you're not careful, it can leave your home looking like a war zone. We offer deep carpet cleaning services that will make your carpets look as good as new again.
Before we begin, our technicians will thoroughly inspect your home to locate spots, stains, and problem areas that may require additional attention. This pre-cleaning inspection is important because not all stains are created equal—some will become permanent if they aren't dealt with promptly! We locate these spots and inform you ahead of time so you aren't left surprised or dissatisfied with our work.
Once we've identified any potential problems, we apply our pretreatment and spot removal techniques on them before going forward with our deep cleaning process. This ensures that every stain is removed from your carpets without leaving any trace behind!
Ready to get started? Contact us!